The International Partnership for Dogs (IPFD) is a non-profit organization, with a mission to facilitate collaboration and sharing of resources to enhance the health, well-being and welfare of pedigreed dogs and all dogs worldwide.

Canine Medicine and Genetics and IPFD share a common goal of working towards the optimal health and welfare of dogs, and are committed to working towards this together, through collaboration and sharing of evidence-based information on dog health and welfare.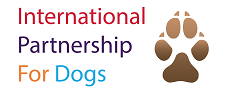 Dogwellnet.com is the internet platform of the IPFD and functions as an information hub, providing links and additional resources to breeders and others in the dog world.